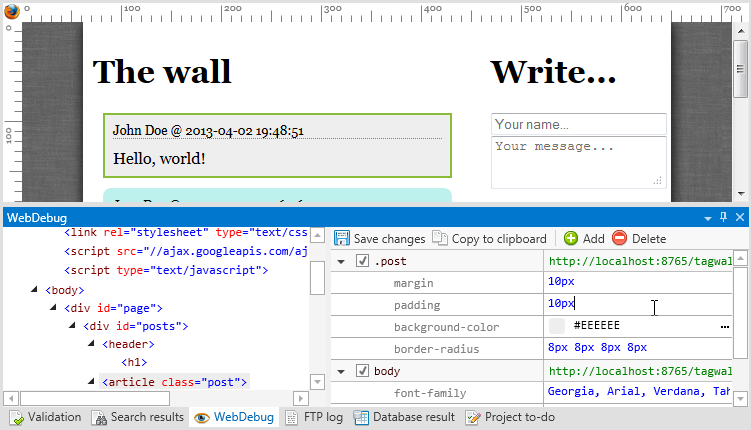 WebDebug
The WebDebug feature will bring up your website in one or both of the preview browsers and then let you inspect the different elements of the layout. You will see the entire HTML structure to the left, and all the CSS affecting the selected element to the right. You can then make changes to the CSS and see the result in real-time, making it much easier to test your design ideas. When done, simply save the changes back to the CSS source(s). This works for both local and remote web pages.
See all features of TSW WebCoder 2013
Try TSW WebCoder 2013 for free!