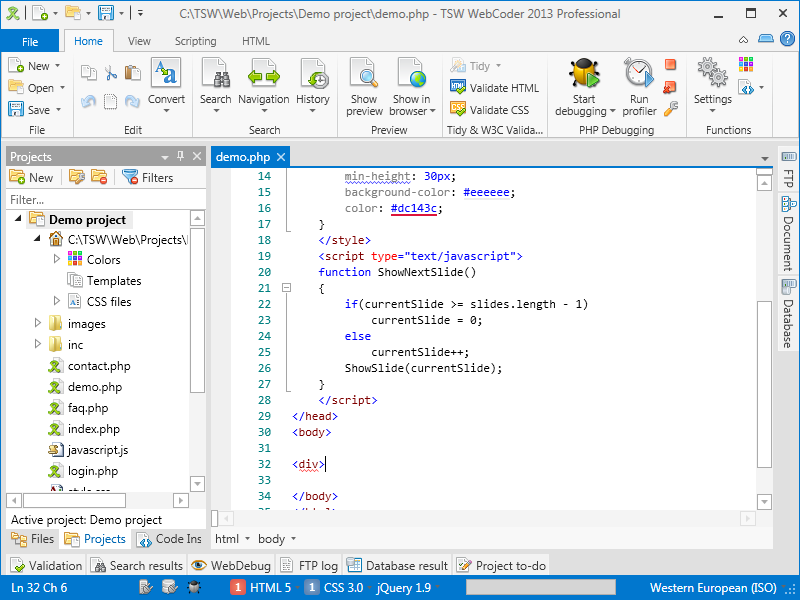 Metro Light theme
The Metro Light theme is among the most popular themes for those who like the more subtle interface colors. It's inspired by the new Windows 8 Metro look, but it can be used on all versions of Windows supported by WebCoder, from XP to 8. It's shown here with the light editor theme, but you can combine the light interface theme with the dark editor theme if you want it.
See all features of TSW WebCoder 2013
Try TSW WebCoder 2013 for free!