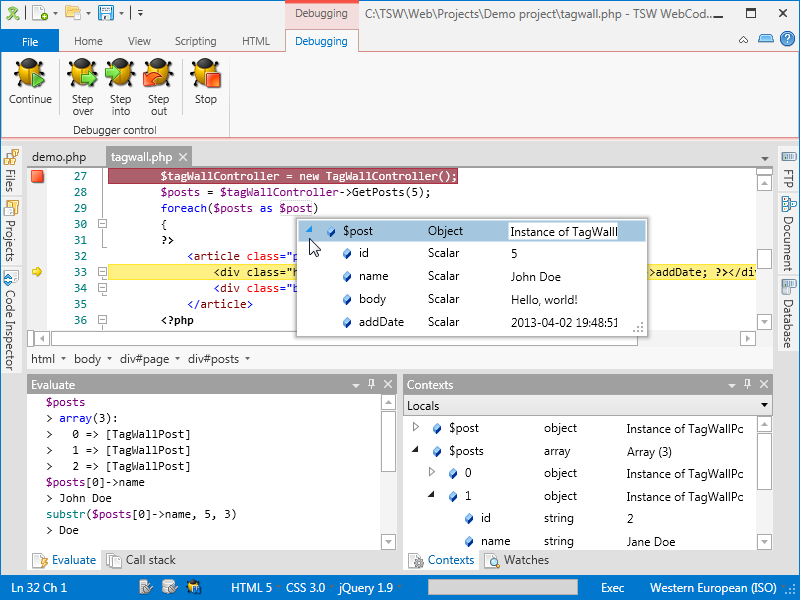 PHP debugging
Step through the execution of your PHP code and get a better understanding of how it works and why certain things don't. With the debugging support in WebCoder, you can inspect the values of your variables, see if your functions return the correct result and execute custom PHP code against the server, to test your own code under different conditions without actually having to re-write it.
See all features of TSW WebCoder 2013
Try TSW WebCoder 2013 for free!