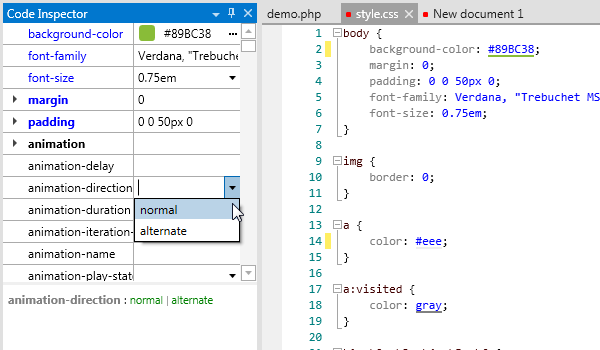 CSS Inspector
The CSS Inspector allows you to create advanced stylesheets, without having to remember the huge amount of available CSS properties. They are all listed in the CSS Inspector, and you can simply pick a value for the relevant ones and your CSS code is updated immediately.
Related features
See all features of TSW WebCoder 2013
Try TSW WebCoder 2013 for free!