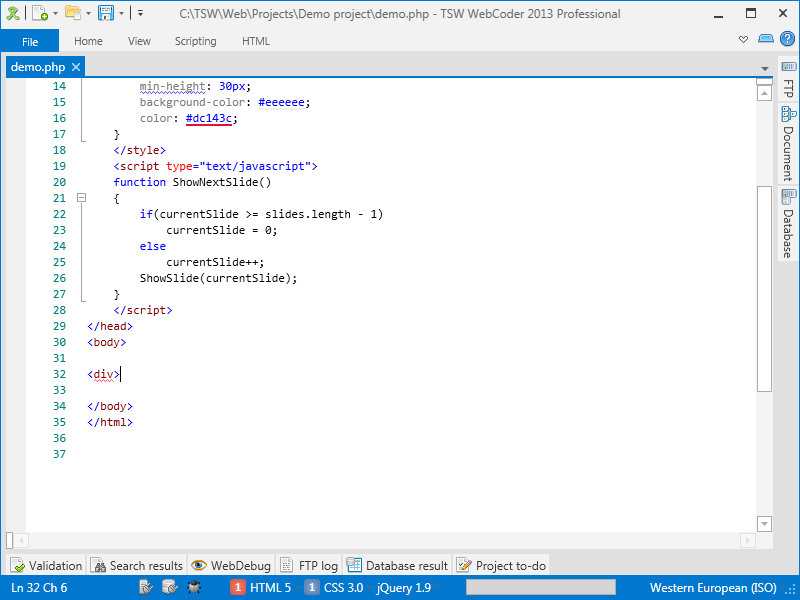 Full screen editing
Need more space for your code? No problem, you can easily close/toggle the tool windows you don't need or move them to another location, and the Ribbon can be minimized. If you just need all that extra space temporarily, press F7 and WebCoder will go into full screen mode, as seen on the screenshot.
See all features of TSW WebCoder 2013
Try TSW WebCoder 2013 for free!