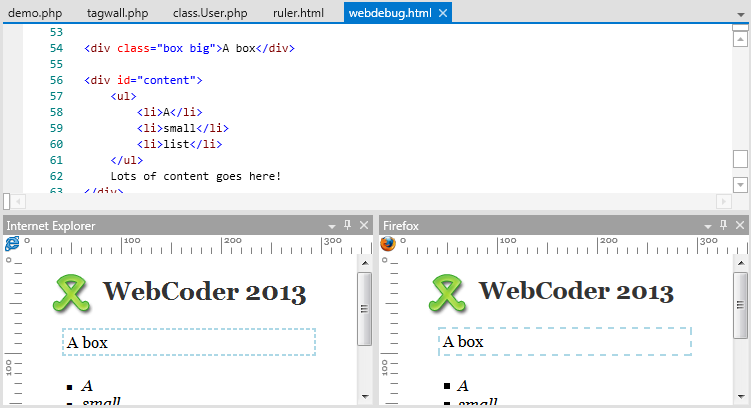 Advanced internal preview
With WebCoder 2010, we bring you a very sophisticated internal preview engine, allowing you to see your work in both Internet Explorer and Firefox, at the same time. You can split between the code window and the two preview windows in all sorts of ways, or even move the preview area to another monitor. Flexibility is the keyword here. With servermappings enabled, you can even preview serverside code like PHP and ASP directly in the internal preview browsers.
See all features of TSW WebCoder 2013
Try TSW WebCoder 2013 for free!